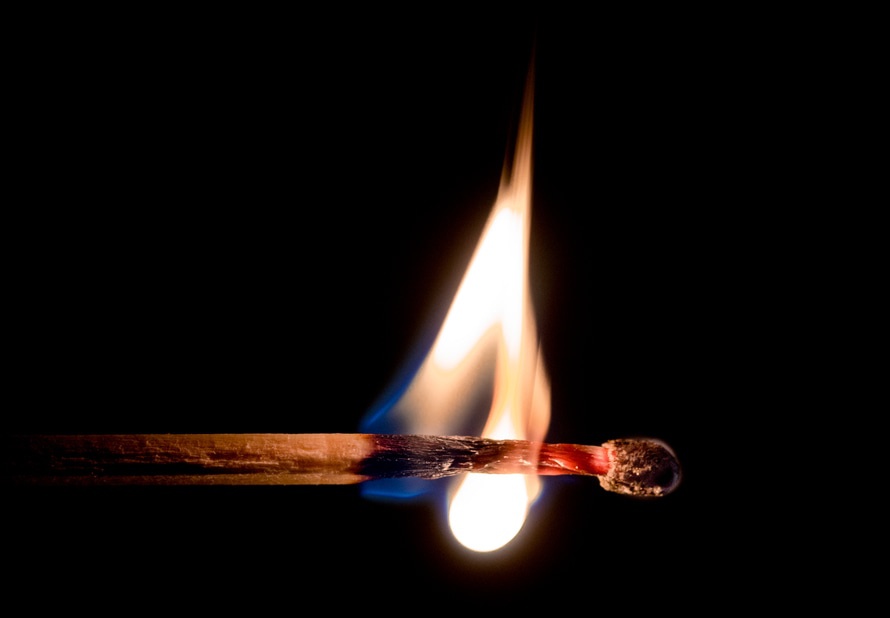 Matrix Service Company (MTRX) is an engineering, fabrication, construction and repair & maintenance services provider. It operates in four segments, Electrical, Industrial, Storage Solutions and Oil, Gas & Chemical.
Trickle Down
The downturn in the oil and gas industry in 2014 trickled down and negatively impacted Matrix Service. The company suspected industrial contractors would be the last to recover. While it worked on low-margin, short-term projects, Matrix Service expanded its capabilities and expertise as well as its geographical footprint.
Full-year revenue in fiscal 2018 (ending June 30, 2018) was only $1.09 billion and represented the lowest revenue total since 2013. But, Matrix had started to see glimmers of change.
"In calendar 2017, our customers finally began to experience real recovery as a result of continued improvement in commodity pricing, the fastest growth in global GDP in six years and a more business-friendly regulatory and legislative environment."
Its customers started earmarking capital for multi-year projects. Matrix' backlog topped $1.2 billion. It was ready to strut its confidence. Matrix announced a long-term growth objective to generate $2 billion in revenue by 2022.
Six months later, in the fiscal 2019 second quarter earnings call, Matrix again substantiated the target. Revenue for the first six months of fiscal 2019 totaled $659 million. The company was on track to reach $1.35 billion for the full year, a 24% year-over-year improvement. As well, its backlog continued to top $1 billion.
"The strength in our end markets and our strategic plan, which we affirmed with our board of directors just this week, also gives us confidence in our future and our ability to reach more than $2 billion in revenue by the end of fiscal 2022." (emphasis added)
But, Matrix' goal is not to be the king of low-margin projects.
More Glimmers
In the first half of fiscal 2019, Matrix' gross margin was just 7.77%. Low margins stifle earnings. Earnings in the first half of fiscal 2019 were only $0.22 per share.
But, again, glimmers of change were in sight. Matrix expected to close out the majority of its lower-margin work in the first half of fiscal 2019 (ending December 31, 2018). Higher-margin projects were to commence in the second half.
Matrix reported fiscal 2019 third quarter results on May 8th. Revenue improved a staggering 46% year-over-year from $246 million in fiscal 2018 to $359 million. In the first nine months, revenue has already topped $1 billion.
As projected, gross margin in the quarter improved an impressive 251 basis points over the first half to 10.28%. In the 2019 fiscal third quarter, two segments, Storage Solutions and Industrial, were unable to hit target.
Segment

Target

Gross Margin

Fiscal 2019 Q3

Electrical Infrastructure

9%-12%

10.2%

Oil, Gas & Chemical

10%-12%

13.0%

Storage Solutions

11%-13%

10.8%

Industrial

7%-10%

6.6%
Source: Author-created
Though the Storage Solutions segment barely missed the low end of its target, it is pertinent to acknowledge the segment doubled the fiscal 2018 gross margin of 5.4%. Matrix pointed at the quality of projects still in its backlog as assurance the segment will be able to meet target.
As well, Matrix confirmed the glimmers are still aglow for the Industrial segment.
"The fiscal 2019 segment gross margin was negatively impacted by lower than previously forecasted margins on a thermal vacuum chamber project, which is nearing completion… We are optimistic that improved copper prices could lead to new projects for our mining customers, which should help improve the margin performance in the segment."
For the full year, Matrix upgraded the lower end of its revenue guidance from $1.35 billion to $1.375 billion.
On the bottom line, Matrix delivered earnings of $0.33 per share. For the first nine months, earnings per share total $0.55. Akin to its revenue guidance increase, the company narrowed its earnings (per fully diluted share) guidance to a range of $0.90 to $1.10 from the previous range of $0.85 to $1.15.
The company's backlog also jumped to $1.15 billion on project awards of $459 million. Thus, its book-to-bill ratio was, again, 1.3. The book-to-bill ratio compares the projects awarded in a period to the revenue generated. Thus, backlog continues to build at a faster pace than Matrix is generating revenue.
Full-fledged Flames
A few years ago, Matrix estimated its next fiscal year's revenue based on backlog.
"We traditionally start the year with between 50% to 60% of upcoming annual revenue included in backlog."
Thus, on any backlog total above $1 billion, Matrix would have expected revenue in the next twelve months of at least $1.7 billion to $2 billion.
Looking forward, the ratios may change in that backlog may now represent 70% to 80% of the next year's revenue. Regardless of the ratio, it is probably safe to say those glimmers of change are now full-fledged flames.
But, it appears the market does not yet appreciate the heat. Matrix continues to trade in a fairly tight range around $21 to $23. In that range, on approximately 27.6 million shares, the price-to-sales ratio falls below 0.5. This is a marked discount to its peers which are averaging a P/S ratio of 2.
However, since Matrix reported a net loss in fiscal 2017 and fiscal 2018, historical ratios relative to earnings appeared inflated compared to peers. EBITDA in fiscal 2017 was $26 million and $28.8 million in fiscal 2018. Year-to-date for fiscal 2019, EBITDA is already $35.6 million. The current EV-to-EBITDA ratio based on trailing twelve months' EBITDA is 13.2.
For the full year, EBITDA should top $53 million. Thus, when the company reports full-year results in September, if the share price remains range-bound, the EV/EBITDA ratio would equate to less than 10. At that point, the market should take notice.
Furthermore, if Matrix' segments hit gross margin targets in fiscal 2020, EBITDA should improve to closer to $70 million. As well, Matrix intends to continue to focus on controlling SG&A expenses going forward.
"So we made some good headway this quarter. We got it down to about 6.7% of the revenue. I'd like to see this get down to 6.5% next year."
On revenue of $1.5 billion, achieving that target would improve EBITDA by $3 million.
By fiscal year-end 2019, if Matrix were valued on an EV/EBITDA ratio equal to roughly 13.5, shares could see upside of approximately 20%. As EBITDA continues to improve year-over-year in the first half of fiscal 2020, further improvements in share price could be expected.
In addition to the expected increases on both the top and bottom lines, Matrix expects to get a lot more serious about M&A with a specific slant toward geographic expansion.
"It [growing the Electrical segment] also requires that we extend our geographic reach through acquisitions with a focus on transmission and distribution as well as traditional substation business and various industrial applications." (emphasis added)

"So, we want to grow our electrical piece of our business. We'd like that to be three times bigger than it is today. We're going to be looking at acquisition opportunities to move that business into other parts of the U.S." (emphasis added)

"We have the aspiration to be able to provide our tank and terminal business into Latin America, Mexico and into the Caribbean where we see opportunities coming at us today. So, looking for a execution platform for companies that operate down in that area are going to be important to us." (emphasis added)
Matrix is well-positioned for M&A activity. Cash and equivalents total almost $50 million and debt is less than $2.2 million. Its liquidity improved in the fiscal 2019 third quarter to $180 million.
Ignition
In the past two years, the outlook for Matrix Services revealed glimmers of change. Now that its higher-margin projects are working their way out of backlog, those glimmers have sparked flames. There have been dramatic increases to the company's top line. Margins are improving and the impacts are now trickling down to the bottom line. But, Matrix' share price has not yet fired up.
Potential investors will want to do their own due diligence in the next few months but will not want to take any longer. The company should report full-year results in September. As well, it could announce its next acquisition before the end of the calendar year. From my vantage point, either or both events should ignite Matrix' share price appreciation.
Disclosure: I am/we are long MTRX. I wrote this article myself, and it expresses my own opinions. I am not receiving compensation for it (other than from Seeking Alpha). I have no business relationship with any company whose stock is mentioned in this article.