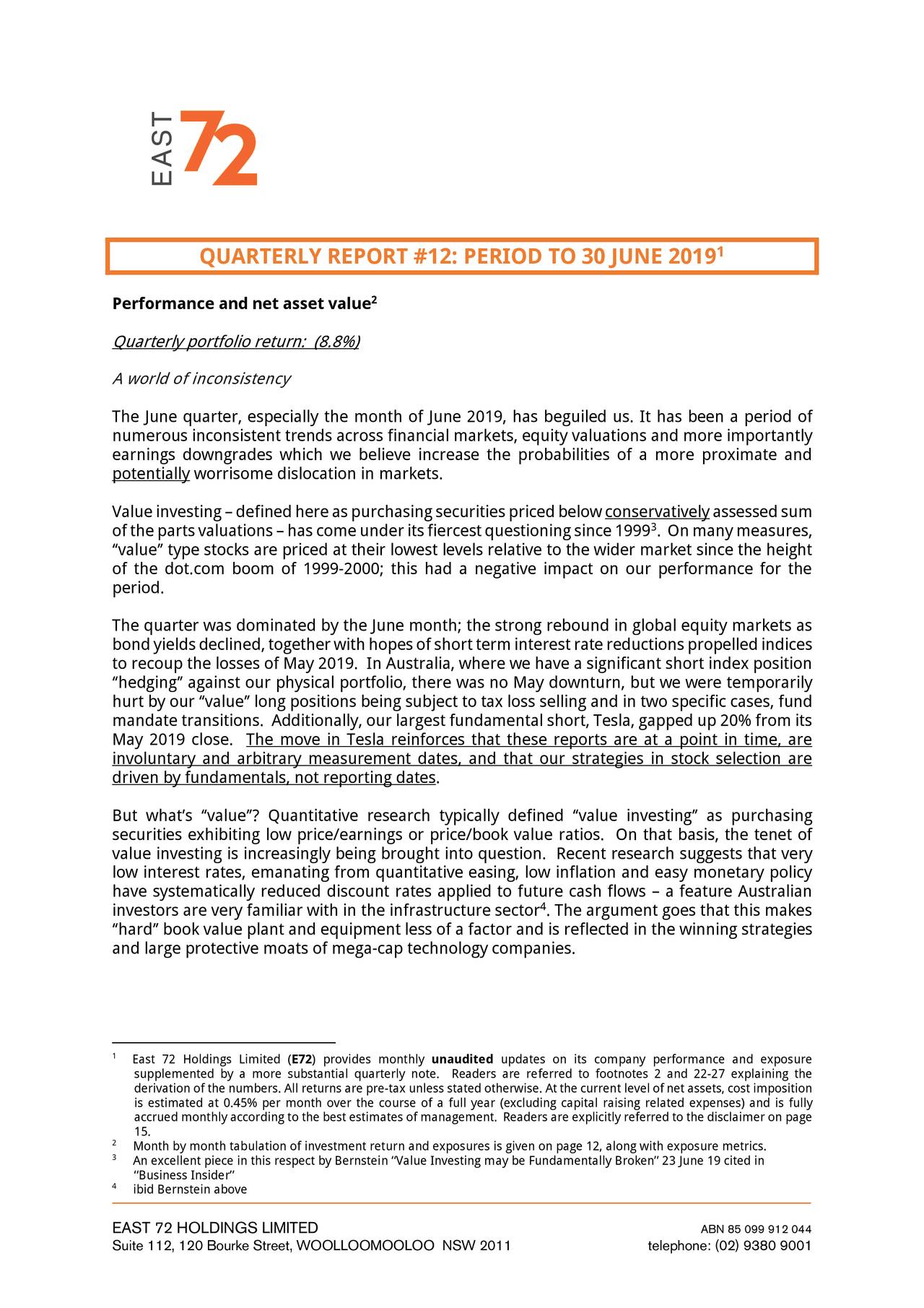 Summary
East 72 Holdings Limited was formed in May 2016 as a result of the recapitalisation of the NSX listed shell company Australian Premier Finance Holdings Limited.
The June quarter, especially the month of June 2019, has beguiled us.
It has been a period of numerous inconsistent trends across financial markets, equity valuations and more importantly earnings downgrades which we believe increase the probabilities of a more proximate and potentially worrisome dislocation in markets.
Our portfolio structure at end June 2019 is highly symmetric and reflects our views on how theinconsistencies we observe will resolve themselves over time.