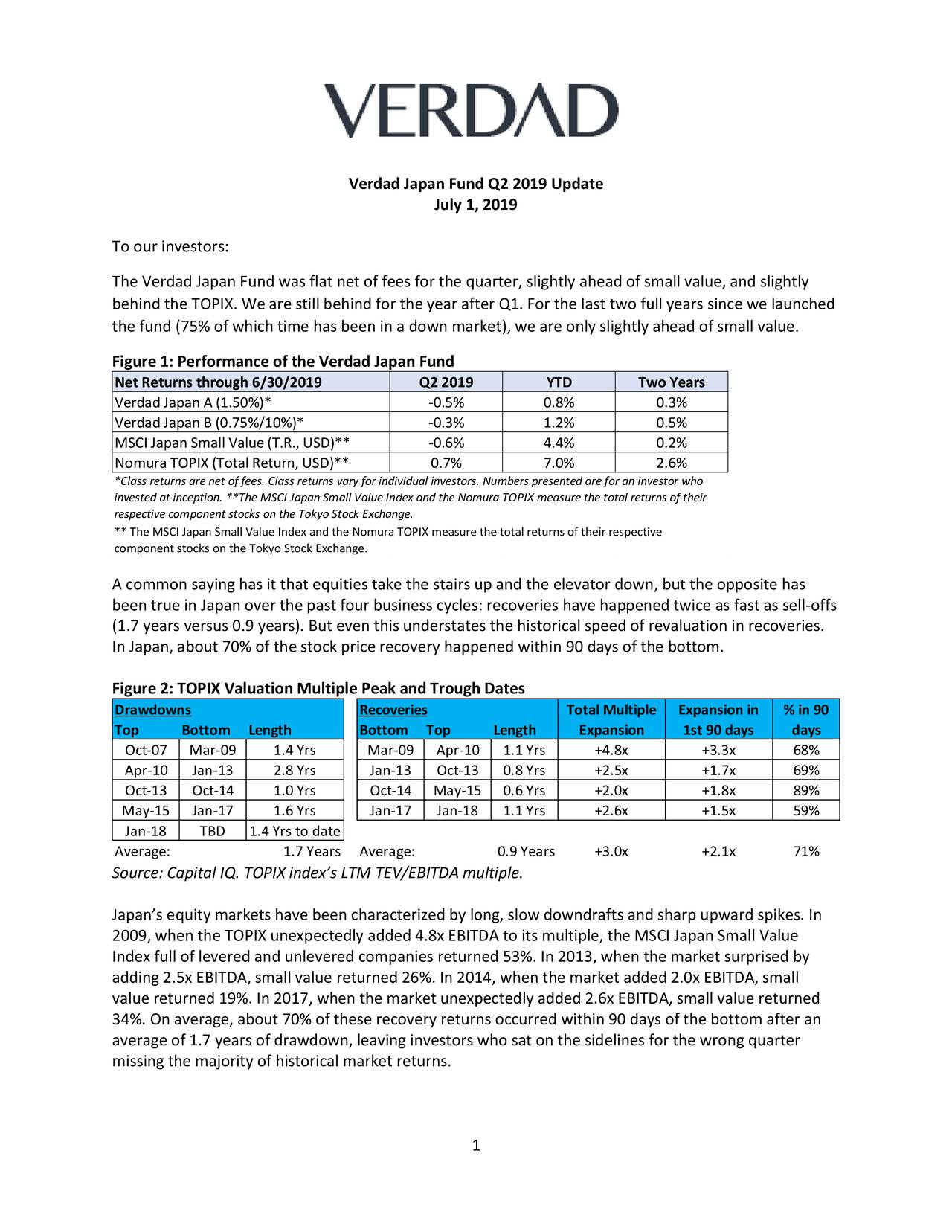 Summary
Verdad Advisers is a private investment firm based in Dallas, TX and founded in 2014.
The Verdad Japan Fund was flat net of fees for the quarter, slightly ahead of small value, and slightly behind the TOPIX.
We are now a year and a half into a drawdown dominated by negative news about the trade disputes between the United States and China.
Our portfolio has become quite cheap as a result of the last year and a half of trade wars.